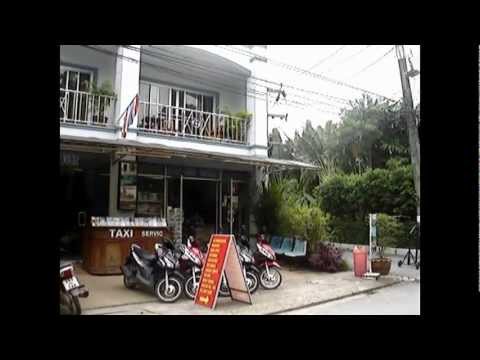 Welcome to Pensiri House : "Spend less, travel more"
Naiyang Beach guest house, Phuket, Thailand
Pensiri House is a budget guest house style hotel that would be the choice for traveller who need to stay at Nai Yang Beach, wait for the flight or go to next destination on next day.  An advantage Pensiri House location are
5 minutes walk to Nai Yang beach where you can enjoy swimming, sunbathing and eating. Our beachfront restaurant (Phen's Restaurant) is located there.
7 minutes walk to Airport Bus stop (Indigo Pearl station see timetable).
10 minutes to Phuket International Airport by taxi.
Convenience store at downstair where you can also contact for laundry service and motorbike rental.
Safe, quiet, save budget and convenient, Pensiri House is the perfect choice for your great staying in Nai Yang Beach.